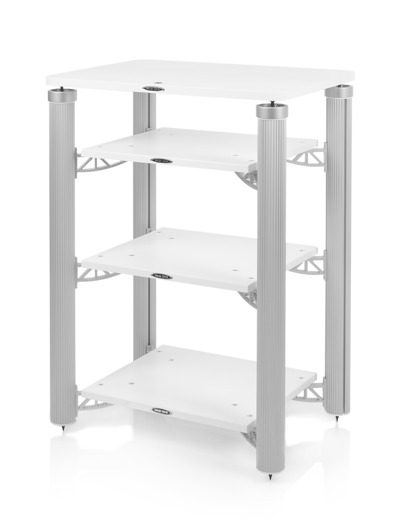 HYBRID 900MM





For you who prefer ultra rigid solutions can we offer the Hybrid corner-pillars in full length solutions. Available lengths are 670 and 900mm, and then you add as many shelves as you want.

The picture shows a Hybrid rack composed of 900mm Corner-Pillars, three Hybrid-Shelf-Kits and a dedicated Hybrid TT-Shelf on top, supported by the unsurpassed Hybrid Isolation System.

The total available space between the three shelf trays is 680 mm. If one more shelf would be added the total available space would be reduced to 615mm. Of course the total space can freely be appropriated when the shelves are infinitely adjustable along the corner-pillar length.