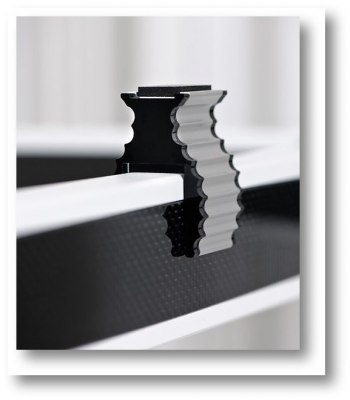 The Apparatus Supports made of extruded Aluminum are effectively resonance controlled by the fact that both sides are coated with acrylic glass and insulated from the wooden strut with a cork lined underside, even the top is cork lined and offers the apparatus a scratch resistant as well as a resonance-free surface to be placed on.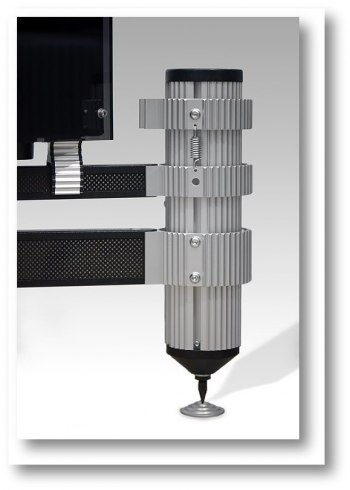 Rack of Silence 1 Ref Formula 1 in action.
The formula 1 version with its carbon fiber reinforced beech wood struts is the ultimate choice for both sonics and looks.
All ROS models are equipped with adjustable spikes for easy levelling and ridgid connection to the floor.
Our Aluminum and Brass floor protector (option) in suitable design not only protects the floor it actually also reduce the amount of vibrational energy going into the rack.